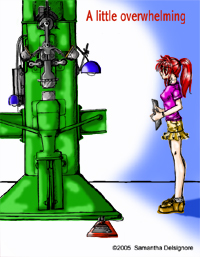 In depth study of the principles of metals and metal shaping
1. Structure of metals, language of metals from the "inside" (atomic theory)
Periodic chart – metals/gas/metalloids – valance rings – inert gases
Molecules vs. lattice patterns FCC BCC CPH
Gas/liquid/solid – lattice dendritic growth – crystals/grain
Size of crystal/grain correlated to strength
Slip planes movement – twinning in CPH
Lattice defects – point – vacancies and interstitial atoms – line- planes of atoms – dislocation and stacking faults (edge and screw)
Strengthening mechanisms – tensile strength – temper designation – appropriate welding rod – how alloys work for added strength
Strain hardening/work hardening/age hardening – creep – use up slip planes – traffic jams – alloy atoms substitutions – interstitial
Recrystallization – anneal aluminum 600 degree F/copper – 400 degree F/iron 850 degree F.
2. The way metals are smelted, numbered, produced/heat treated/strengthened
Structure of steel – basic carbon range 008% – .8% carbon, ferrite/pearlite – low/medium/high carbon steels – when to use what steel – micrograph view, iron/carbon phase diagram, numbering systems AISI, SAE, ASTM
Tool steel/cast iron – letter/number designation – cast iron 2%+ carbon – how steel is made – killed, semi-killed, capped, rimmed – how to purchase: hot roll, P&O, cold roll – relationship temperature to color – how heat treated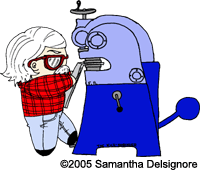 3. Specific principles of how a compound curve is developed from flat sheets, shrinking/stretching, plastic deformation, understanding strain concentrations
Elastic limit – above/below – pushing /pulling – compression/tension – concentrating forces – more atom movement – not all shaping is the same
Shape and form – shrinking/stretching, folding – paper patterning, false shrink/false stretch. What is a "dent"? How to apply to parts being made.
Compound curves – demonstration of shaping 4 panels to illustrate what a compound curve is – the shapes: high crown, low crown, reverse curve.
Shrinking – cold shrinking: demonstration with claw hammer – using tuck tool, power equipment, hot shrinking: torch and friction blade – what happens to metal on atomic level – how stresses are induced and removed
Stretching- concept of maximum die contact – planishing – radial and linear – radius and flats – standard compound curves – reverse curves
4. Introduction & practice on power equipment
Stretching & shrinking – air hammer, Pullmax, power hammer (Yoder), wheeling machine.